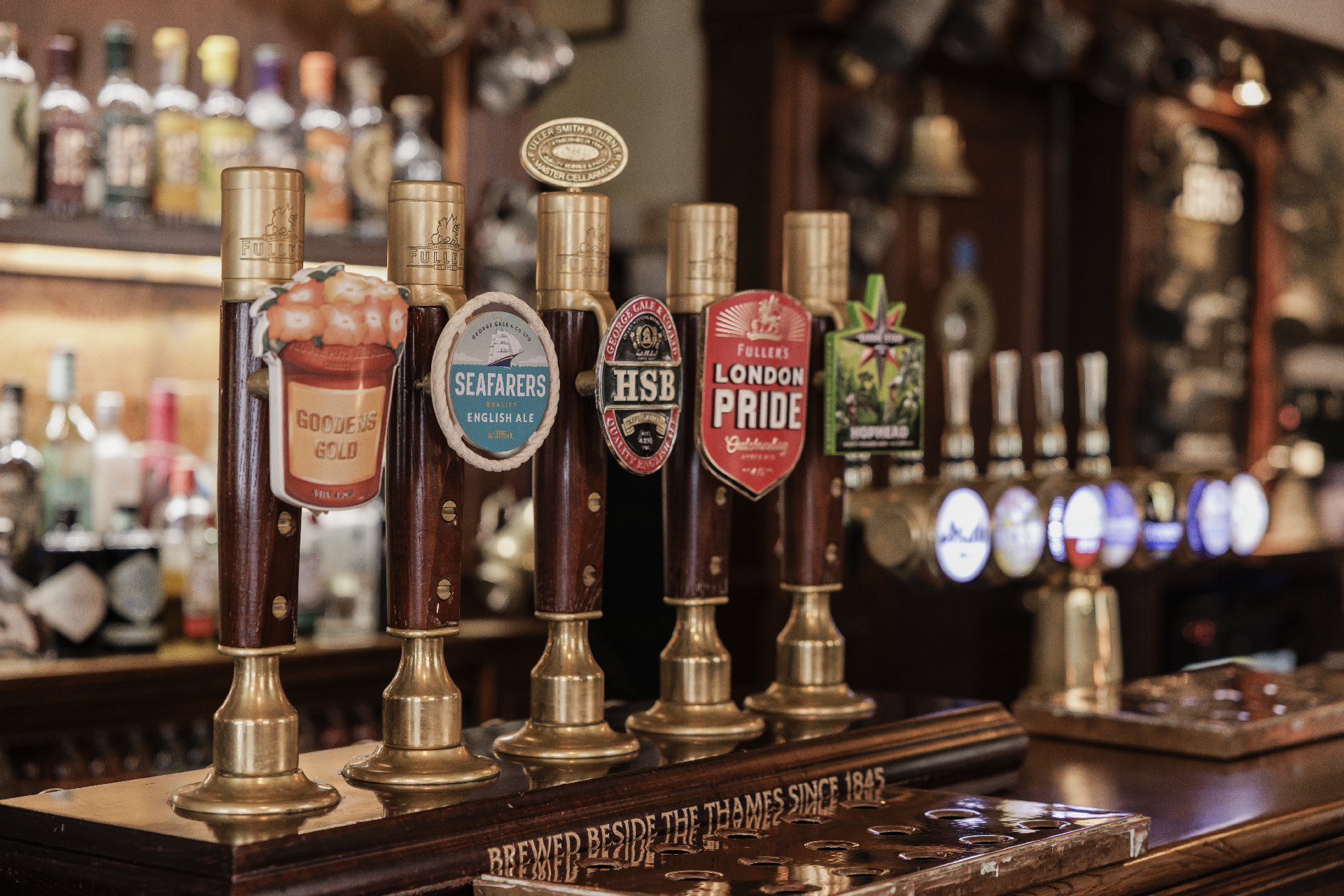 At The Wykeham Arms, there's plenty of drinks to choose from to match your tipple whether it's a classic cask ale or an interesting wine.
If your like beer, we have five ales on tap as well as a varied draft range. Looking for the perfect bottle or glass to go with your food? Then we have an extensive cellar of 70 hand-picked wines and a selection of sherries, ports and sparkling wines too.
If you want something that bit more exciting, then our cocktail list is bound to have something for you.
Drink at The Wykeham Arms
Opening Times
| Day | Opening Time | Second opening Time |
| --- | --- | --- |
| Monday | | 12:00 - 23:00 |
| Tuesday | | 12:00 - 23:00 |
| Wednesday | | 12:00 - 23:00 |
| Thursday | | 12:00 - 23:00 |
| Friday | | 12:00 - 23:00 |
| Saturday | | 12:00 - 23:00 |
| Sunday | | 12:00 - 22:00 |
Food Times
| Day | Opening Time | Second opening Time |
| --- | --- | --- |
| Monday | | 12:00 - 21:00 |
| Tuesday | | 12:00 - 21:00 |
| Wednesday | | 12:00 - 21:00 |
| Thursday | | 12:00 - 21:00 |
| Friday | | 12:00 - 21:30 |
| Saturday | | 12:00 - 21:30 |
| Sunday | | 12:00 - 20:00 |
Seasonal Opening Times
Seasonal Opening Times

| Day | Opening Time | Second opening Time |
| --- | --- | --- |
| Christmas Eve | 12:00 - 23:00 | |
| Christmas Day | 12:00 - 16:00 | |
| Boxing Day | 11:00 - 20:00 | |
| NYE | 11:00 - 00:00 | |
Seasonal Food Hours
| Day | Opening Time | Second opening Time |
| --- | --- | --- |
| 24 Dec 2023 | 12:00 - 21:30 | |
| 25 Dec 2023 | 12:00 - 16:00 | |
| 26 Dec 2023 | 12:00 - 18:00 | |
| 31 Dec 2023 | 12:00 - 16:00 | 18:00 - 21:30 |